Peace of mind before, during and after the job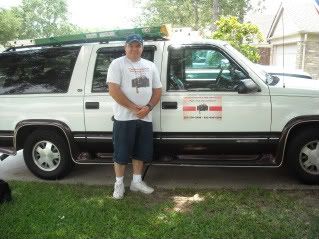 See repairs, maintenance and work completed by my service. CLICK HERE!

---
Feedback from satisfied customers: have posted.

---
A list of Christian handyman Service repairs and installations we can perform:CLICK HERE!

My Yahoo Handyman Service rating as of June 1, 2013:


See the Christian Handyman Service Yahoo Local service rating here.
Is wood rot invading your home? Wood rot slowly kills your home and minor repairs turn into costly ones. Take about ten minutes of your time and walk around your home, look for the signs of wood rot. Pay special attention to area's around the windows sills, siding and door frames, look for fading or greenish colored wood, splits, cracks, large openings. Don't let this happen to your your home, the largest investment you'll ever make! Stealthy and sometimes undetectable, rot is one of the most damaging predators to which a home can fall victim. Solid lumber can turn to pulp with the simple recipe of adding moisture and warmth. Rot occurs in even the sturdiest of homes - wherever wood is found, there is potential for fungal growth and the resulting rot. But rot need not be a deal breaker – rot is common and often a minor issue that can be easily (and inexpensively) corrected. Most wood, unless specially treated or of certain rot-resistant varieties, is vulnerable to moisture. Most houses use lumber in their construction, so the threat of water damage is impossible to avoid. Any wood that is exposed to air will naturally contain a small percentage of water. It's when normal moisture levels in wood increase that deterioration and rot become a risk.


Old wood rotted window
Window rebuilt, sealed, painted.
Before

Christian Handyman Service
Houston, TX 77084

Phone: 281-550-2999
Cell: 832-693-6290
Get your home checked for unseen wood rot, a repair now can save you a costly repair or replacement in the future.
Background check by the Department of Public Safety.

***Satisfaction Guaranteed and all work comes with a warranty***.

Christian Handyman Service is proud to offer discounts to anyone either actively serving or who has served in the U.S. military and their families.

Christian Handyman Service area. Now serving the Spring area, West of I-45 only. I service the following zip codes:

77024, 77040
77041, 77042
77043, 77055
77056, 77057
77063, 77064
77065, 77066
77068, 77069
77070, 77077
77079, 77080
77082, 77083
77084, 77094
77095..........
77375, 77379
77429, 77433
77449, 77450 and a few other zip codes in West and Northwest Houston not listed here. *A refundable trip charge ($29.95) will apply if service is requested outside of my zip code coverage area.*

Just a few of the area subdivisions and communities we service: Katy, Barker, Kelliwood, Cypress, Champions, Copperfield, Deerfield, Memorial, Spring, Bear Creek, Spring Branch and all Northwest/West communities.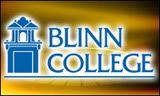 We also perform repairs/preparations for college dorm living on or off campus housing, rental repairs.
ATTENTION PARENTS OF TEXAS A&M AND BLINN COLLEGE STUDENTS:
Christian Handyman Service can take care of all those housing worries for you and your student. When it comes to the "TO DO" list around their temporary or permanent homes.

Change out of locks
Secure doors
deadbolt replacement
window locks
Peep Holes
Kick door blocks
Desk and furniture assembly
Other furniture
Fans installed
Computer hookup
Painting
and much, much more.
Very security conscious and mindful of deturrents your college student could utilize in their new surroundings away from home for the first time or if they've even been away for awhile.
Call, email or text now for scheduling arrangements.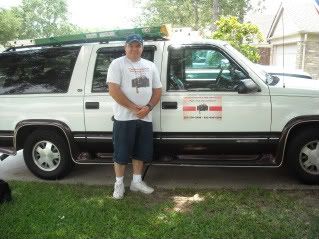 Christian Handyman Service
Serving Houston "Since 1992"
Call Bill, let's talk!
Houston, Texas 77084
(281)550-2999 - (832)693-6290 *I accept text messages from those who prefer this type of cummunications. Feel free to send a text; 832-693-6290*

Visit your nearest Lowes Home Improvement Store


**ALL SERVICES RENDERED ARE PERFORMED UNDER A NON-BINDING RESIDENTIAL MAINTENANCE AGREEMENT BETWEEN HOMEOWNER AND CHRISTIAN HANDYMAN SERVICE.***

For our visitors, find the lowest gas in your neighborhood. Just put in your zip code.